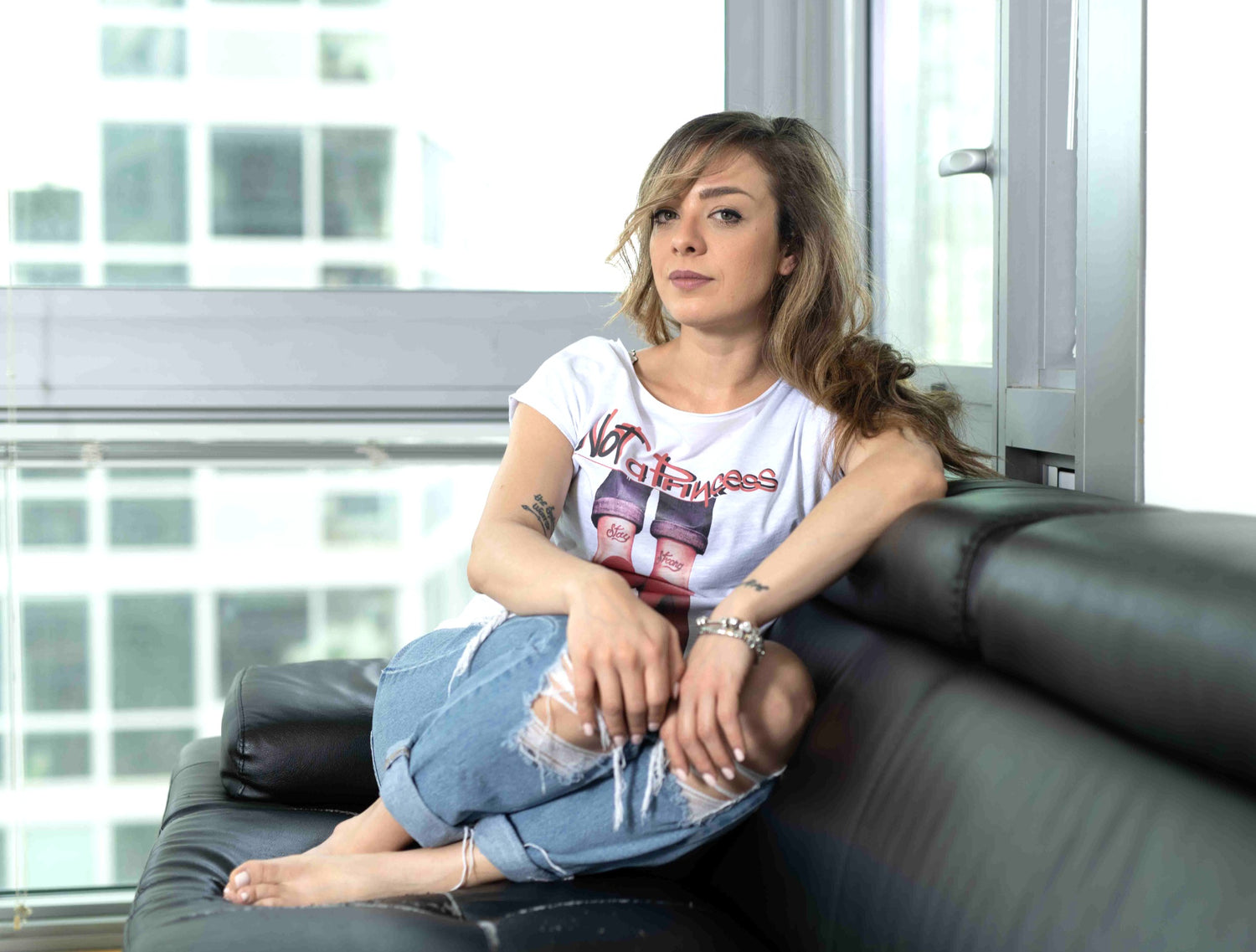 STAY STRONG. PLAY HARD. BE YOURSELF
Giada Bardelli, aka Giada Joys, is the brand designer and founder of GJ ATTITUDE.
Giada's resilient attitude and empowering philosophy is disclosed directly on the phrases printed on her T-shirts collections, which compose the intimate diary of this fearless and outspoken modern girl.
Born and raised in a small town in the countryside of Milan, Italy, Giada has always been driven by great ambition, determination, and steadfastly resolution. 
​
GJ ATTITUDE is the artistic outlet where Giada's graphic sense and her exquisite fashion eye meet the storytelling of her life's journey. The journey of a girl next door facing extraordinary struggles, that turned her into an extraordinarily powerful woman with a compelling mission - to inspire other women and to boost their confidence with her motivational slogans, her inspirational mantras.
"Play Hard and Be Yourself Every Day". That's how Giada created her own world and built her success from nothing. Giada is every woman, strongly fragile and delicately unbreakable, full of stirring enthusiasm for life, and contagious, electrifying optimism that she wishes to whisper into the ears of her fellow women companions with her unapologetic collections.